Dronfield's Home Front 1917 WW1
The lives and experiences of the people of Dronfield 1917
Project with Stonelow Primary School in Dronfield
The work of the project is largely complete and a book featuring some of the stories discovered, and the children's responses to those stories, has been produced. A copy of the book has gone to every family with a child at Stonelow School and to the many others in the community and beyond who contributed to the project.

See the book below.


CELEBRATION PERFORMANCE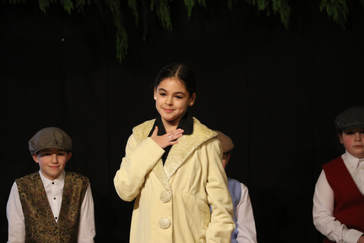 ​On ​Thursday 14th December 2017 the Year 6 class at Stonelow School presented a performance using drama and creative writing to tell some of the stories the project had discovered about Dronfield in 1917.
The event was very well attended and the audience included the Mayor of Dronfield and representatives from the University of Nottingham and Derbyshire Records Office.
Families from the community and everyone who contributed to the project was given a free copy of the book produced by the project.
The Major was so enthusiastic about the project that he took a copy of the book for every member of the Town Council!
Ann Brown, the Dronfield Heritage Trust Archivist, said, "Brilliant presentation, it brought together the local experience of the First World War through the people who experienced it."
​Becky from Derbyshire Records Office wrote about the event in her blog. Click the link to see what she said...
https://recordoffice.wordpress.com/2017/12/15/dronfield-2017/
---
​
​Digital Humanites Centre
The Year 5 class visited the Digital Humanities Centre at the University of Nottingham.
Nottingham University have written about the visit on their blog.
Click here to read it.
The children had a fascinating time. One of the activities was DIGITAL TIME TRAVEL. Have a look at the pictures below and see if you can spot the Stonelow children transported back in to images of old Dronfield.
Leeds Visit

On April 23rd 2017 the Year 5 class visited the Leeds Discovery Centre for a WW1 workshop session, followed by a visit to the WW1 section at the Royal Armouries.
Lucy from Leeds Museums ran the session, which gave the pupils the chance to see and handle real WW1 documents and objects from the Museum collection.
First Steps

​See below for photos from the early workshops, sessions with Becky Sheldon from the Derbyshire Records Office and the firstmeetings of the Research Club.